Dr Heather McNamee
MBChB MRCGP (UK) FRACGP DFFP
Born in Belfast – qualified from Edinburgh University in 1989. Completed GP training and Family Planning Diploma in 1996 and emigrated to Australia shortly afterwards. Established and managed Healthy Women, a private Women's Health GP clinic in Brisbane from 2000-2005. Joined Cairns Sexual Health Service in 2005 and became an S100 HIV prescriber in 2007. For many years Dr McNamee was the GP at Youthlink, a support service for homeless and at risk youth. She maintains a special interest in the health of young people. Dr McNamee continues to work part time at Cairns Sexual Health Service and has an active role in sexual health education for healthcare providers and the general community. She established Cairns Doctors in 2013 to provide the people of Cairns with high quality, up to date sexual, reproductive and preventative healthcare.
Dr Kay Haig
MBBS FAChSHM
Doctor Kay Haig graduated in 1980 and came north to Cairns to The Cairns Base Hospital as an intern. She fell in love with the tropics and is still here. Doctor Haig worked at Family Planning Cairns for 26 years and Sexual Health for 15 years. She was invited to join the College of Sexual Health Physicians in 1997 because of her extensive experience with sexual and reproductive health. Doctor Haig feels passionate about all aspects of sexual health and believes we should all be able to enjoy the most intimate part of our lives.
Dr Nisha Manoheran
BMED Sc, MBBS, DRANZCOG and FRACGP
Dr Manoheran grew up in Penang, Malaysia. She completed a basic science degree (BMed Sc) in Kuala Lumpur.
Dr Manoheran moved to Australia for her medical degree and graduated from the University of Queensland in 2010.
Subsequently, Dr Manoheran worked primarily in Mackay where she underwent training for the DRANSCOG (Diploma of the Royal Australian and New Zealand College of Obstetricians and Gynaecologists) in 2012. She greatly enjoys working in the women's health area and caring for patients from a variety of backgrounds.
Dr Manoheran also completed a certificate to become a Yoga Teacher, partly to remind herself about what is important in health and well-being. This helps to keep things in perspective.
Dr Manoheran gained a Fellowship in General Practice which allows her to help people with a variety of conditions, while still spending time on her interests in preventative medicine and women's health.
Dr Matthew Warbuton
MBChB MRCGP FRACGP
Dr Warburton was born in England but migrated to Australia when he was 5 and spent his primary school years in Victoria. He returned to England in 1988 with his family where he spent his secondary school and university years. He graduated from Birmingham University in 2001 and then completed GP training in Wolverhampton in the West Midlands of England in 2007. Dr Warburton then returned to Australia with his wife, Karen, in 2008. After 2 years in Victoria, he moved to Cairns in 2010 and has been a GP for the Cairns community since then. As well as being a family physician (GP), he has particular interests in diabetes and chronic disease, skin cancer medicine and clinical leadership and medical education. Dr Warburton is a member of both the UK and the Australian Royal College of General Practitioners. When he isn't working enjoys playing the piano, reading, running; and of course, Doctor Who!
Mrs Karen Warburton
RN (Dip HE) Masters of Nursing (Nurse Practitioner) Cert Diabetes Primary Care
Karen was born in Malaysia and moved to England aged 18 to study nursing.
She graduated from the University of Wolverhampton in 1999 and worked for 7 years in a urology hospital ward.
She met Dr Warburton in 2002 and they married in 2006. Together they moved to Australia in 2008 (along with their 3 cats) and then later to Cairns in 2010.
She initially worked as a Chronic Disease Nurse in Cairns whilst studying a Master of Nursing at Flinders University in Adelaide.
In 2012 she graduated as a Nurse Practitioner and has worked in general practice alongside Dr Warburton since then.
As a nurse practitioner Karen can investigate, diagnose, treat and manage most conditions and works collaboratively and effectively with the medical practitioners in Cairns Doctors.
She has greatly increased her scope of practice (her skills, knowledge and abilities) but her passions and emphasis remain in chronic disease and diabetes.
When she isn't working, Karen is passionate about her three fur babies (the cats) and enjoys travelling and eating out in Cairns' best eateries.
Dr Amarjit Singh
MBChB, MRCGP, FRACGP
Cairns Doctors are pleased to welcome Dr Amarjit Singh (formerly at Omega Health Medical Centre). Dr Singh hopes to enhance and provide a wider range of medical services. He is a British graduate with over 35 years medical experience. He has worked in the UK , NZ and has been working in Australia for 11 years. After over 6 years at Omega Health Medical Centre, he has DECIDED to relocate and join our team at Cairns Doctors Barr St. His Areas of special interest include:
Family Medicine and  usual GP Services for the local community
Complicated/complex medical needs
Palliative care
Contraception including IUD insertion
Sexual health prevention + Tx of Hep C etc
Providing ongoing empathetic support built with mutual trust
Addiction and Opiate Management registered opioid prescriber
Indigenous Wellbeing with emphasis on illness prevention and sustained lifestyle change
Medicinal Marijuana
Allergy Management including  Desensitization
Mental Health 'fixing the imbalance' with client centred multidisciplinary approach
Dr Kerryn Lewin
MBBS, FRACGP, DRACOG
With a passion for caring for people, Dr Lewin enjoys working as a GP where she is involved with people in all stages of their lives but is particularly interested in antenatal care and working with families. She has done post graduate studies in obstetrics and sexual health and is a qualified Mirena inserter, having been trained by Cairns Doctor's own sexual health physician, Dr Kay Haig. Originally from Victoria, Dr Lewin brings international experience, having worked and studied in Canada as well as here in Australia. Having decided to settle in the tropics 15 years ago, Dr Lewin is excited about joining the team at Cairns Doctors. "The warm welcome I've received has been so rewarding. I feel like part of the family already and am looking forward to paying the care forward to patients in my care" she said. Special Interests include:
General Practice
Ante/Post Natal Care
Women's Health
Long acting reversible Contraception including Mirena/IUD and Implanon
Dr Charlie Dixon
BSc (HONS), MBBS, DRCOG, DFSRH, MRCGP, FRACGP
Dr Charlie studied to become a doctor at University College London, qualifying in 2005. She underwent her General Practice training in East London, managing patients with great cultural diversity.
In 2013 she started working for London's Margaret Pyke (Contraception) Clinic and found this to be her passion. Upon migrating to Australia in 2017 she began learning new skills in Sexual Health at Cairns North Sexual Health Clinic and has since become an S100 prescriber for HIV medication.
Doctor Charlie practices and teaches Yoga and is a strong believer of the power of the mind and how important a 'less is more' approach can sometimes be when it comes to medical management.
Special Interests include:
Sexual Health
Women's Health
Long acting reversible Contraception including Mirena/IUD and Implanon
Dr Ramesh Durairaj MBBS, FRCP, FRACP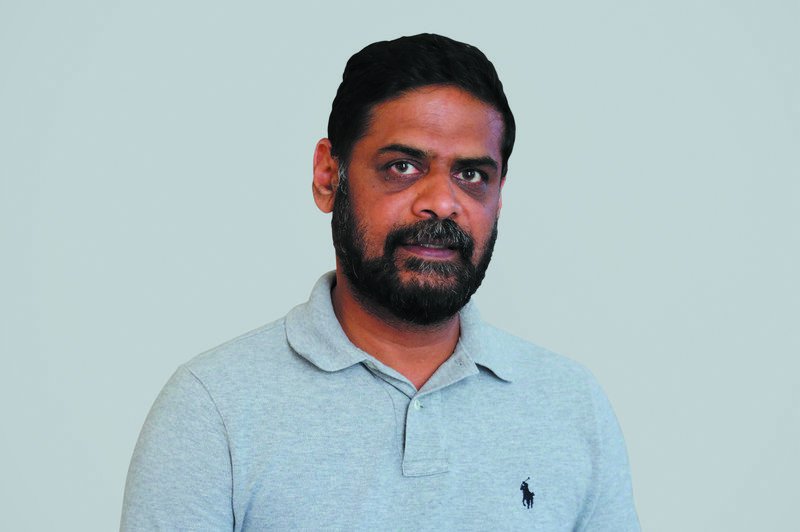 Specialist Geriatrician & Stroke Physician
Dr Ramesh Durairaj completed his specialist Geriatrics/Stroke Medicine advanced training from Mersey Deanery, UK in 2005. He worked as clinical director of Aged care services/Stroke services in University Hospitals Aintree, Liverpool, UK for 10 years before moving to Cairns to continue his career.
Dr Ramesh Durairaj will be welcoming referrals for
Geriatric medicine [Bulk Billed]
All patients aged 65 and over with geriatric syndromes like complex comorbidities, falls and cognitive impairment
Domiciliary visitations for patients in aged care facility
Stroke medicine [Bulk Billed]
Management of Low risk TIA with ABCD2 score less than 4 [>4 needs hospitalisation]
Management of patients with post stroke medical complications
Post stroke rehabilitation in outpatient setting
As a preference, all referrals to be sent to Cairns Doctors either electronically (we use Medical Objects) or via:
email info@cairns-doctors.com.au
by fax (07) 4242 5353
or posted to PO Box 666, Earlville, Qld.  4870.  Please note posted referrals can take up to 10 days to receive and process
Nursing Home Visits
Visits to an Aged Care or Assisted Living facility can also be arranged, please send referral details through including the name of the facility where Dr Ramesh needs to visit.
ONLINE BOOKINGS NOT AVAILABLE.  REFERRAL FROM YOUR GP REQUIRED FOR BULK BILLING APPOINTMENT.
Dr Amir Seif MBChB (Hons), CCST, FRCOG, FRANZCOG
Specialist Obstetrician and Gynaecologist
Dr Amir Seif graduated in 1986 and had his specialist training in South Thames London Deanery rotating between King's College hospital and other affiliated teaching hospitals in the Deanery.
He practiced as consultant Obstetrician & Gynaecologist in South London Healthcare NHS Trust from 2003 and until he moved to Australia in 2012.
He is a Fellow of the Royal College of Obstetricians and Gynaecologists in London (FRCOG) and also a Fellow of the Royal Australian & New Zealand College of Obstetricians & Gynaecologists (FRANZCOG).
Dr Seif has special interest in colposcopy and cervical cancer screening in addition to general surgical obstetrics and gynaecology.
Dr Amir Seif will be welcoming referrals for:
Obstetric
Mixed Billing – Under 18's, ATSI, Centrelink Card Holders, DVA
General Obstetric Consults

Pregnancy management – (limited clinics from 18/08/2018)
Gynaecology
Mixed Billing – Under 18's, ATSI, Centrelink Card Holder, DVA
General Gynaecology clinics including cervical cancer screening

Colposcopy (from November 2018)
Birthing
Birthing Management (limited clinics from 18/08/2018) including caesarean sections
Surgery
Private fees with Anaesthetist and Theatre costs additional
Gynaecological surgeries including different types of hysterectomies, endometrial ablation, pelvic floor repair, labial reduction surgery for cosmetic reasons, laparoscopic sterilization.etc. Please call practice for more details if required
Surgical Termination of Pregnancy (up to 16 weeks) click here
As a preference, all referrals to be sent to Cairns Doctors either electronically (we use Medical Objects) or via:
email info@cairns-doctors.com.au
by fax (07) 4242 5353
or posted to PO Box 666, Earlville, Qld.  4870.  Please note posted referrals can take up to 10 days to receive and process
ONLINE BOOKINGS NOT AVAILABLE.  REFERRAL FROM YOUR GP REQUIRED FOR MEDICARE REBATE OR BULK BILLED APPOINTMENT.
Cairns Doctors – Allied Health
Anneke Bayer
PSYCHOLOGIST
BN, GradCertMidwifery
BPsych(Hons), MPsych(Clinical)
Anneke grew up in The Netherlands and completed a Bachelor of Nursing (General and Mental Health) in 1989. She initially worked as a general and mental health nurse but continued full-time as a mental health nurse in 1990.
Prior to immigrating to Australia in 1993 she worked as a clinical mental health nurse in a forensic facility supervising rehabilitative care as well as caring for clients with complex psychiatric problems.
Once in Australia, she continued her career within the Queensland Health sector as a registered nurse. In 1999, Anneke became a midwife and has been working in Cairns Hospital as a registered midwife since then.
As well as being a midwife, Anneke studied psychology and graduated as a provisional psychologist in 2014 and continued postgraduate study. She worked as an intern psychologist in the Health Centre James Cook University (Townsville), Cairns Hospital and Cairns Sexual Health Services. She graduated Master of Psychology (Clinical) in 2017.
Anneke has a special interest in:
Women's health (all aspects around pregnancy)
Sexual health
Health psychology
ONLINE BOOKINGS NOT AVAILABLE.  REFERRAL AND A MENTAL HEALTH CARE PLAN FROM YOUR GP REQUIRED FOR MEDICARE REBATES
Lolita Hunter
Aboriginal Health Worker
Diploma Indigenous Health
Lolita has worked in the health industry for some 20 years before joining Cairns Doctors in 2017.