Dr Gagandeep Rajpal
MBBS FRACGP DCH
Dr Gagandeep Rajpal was born in India and completed his medical degree from Odessa State Medical University in 2003. He moved to Australia in 2006 to undertake further studies and fell in love with Australia.
This then led him to undertake his General Practice Registrar training, completing this in 2014 when he completed his Fellowship from the Royal Australian College of General Practitioners.  Dr Gagandeep has been working as a GP in Cairns since then.
Dr Gagandeep also spent time in working in Mount Isa, which gave him an in-depth knowledge and deeper understanding of Aboriginal Health and Culture as well as completing a Diploma in Child Health from Westmead Hospital in Sydney.
Dr Gagandeep has a special interest in Chronic Disease Management, Paediatrics, Indigenous Health, musculoskeletal issues and Minor Procedures.
As Dr Gagandeep is academically inclined, hosting Medical Students and is a Supervisor for GP Trainees.
When not working, Dr Gagandeep enjoys spending time with his wife and 2 kids exploring beautiful Cairns.
Dr Heather McNamee
MBChB MRCGP (UK) FRACGP DFFP
Born in Belfast – qualified from Edinburgh University in 1989. Completed GP training and Family Planning Diploma in 1996 and emigrated to Australia shortly afterwards. Established and managed Healthy Women, a private Women's Health GP clinic in Brisbane from 2000-2005. Joined Cairns Sexual Health Service in 2005 and became an S100 HIV prescriber in 2007. For many years Dr McNamee was the GP at Youthlink, a support service for homeless and at risk youth. She maintains a special interest in the health of young people. Dr McNamee continues to work part time at Cairns Sexual Health Service and has an active role in sexual health education for healthcare providers and the general community. She established Cairns Doctors in 2013 to provide the people of Cairns with high quality, up to date sexual, reproductive and preventative healthcare.
Dr Nisha Manoheran
BMED Sc, MBBS, DRANZCOG and FRACGP
Dr Manoheran grew up in Penang, Malaysia. She completed a basic science degree (BMed Sc) in Kuala Lumpur.
Dr Manoheran moved to Australia for her medical degree and graduated from the University of Queensland in 2010.
Subsequently, Dr Manoheran worked primarily in Mackay where she underwent training for the DRANSCOG (Diploma of the Royal Australian and New Zealand College of Obstetricians and Gynaecologists) in 2012. She greatly enjoys working in the women's health area and caring for patients from a variety of backgrounds.
Dr Manoheran also completed a certificate to become a Yoga Teacher, partly to remind herself about what is important in health and well-being. This helps to keep things in perspective.
Dr Manoheran gained a Fellowship in General Practice which allows her to help people with a variety of conditions, while still spending time on her interests in preventative medicine and women's health.
Dr Matthew Warbuton
MBChB MRCGP FRACGP
Dr Warburton was born in England but migrated to Australia when he was 5 and spent his primary school years in Victoria. He returned to England in 1988 with his family where he spent his secondary school and university years. He graduated from Birmingham University in 2001 and then completed GP training in Wolverhampton in the West Midlands of England in 2007. Dr Warburton then returned to Australia with his wife, Karen, in 2008. After 2 years in Victoria, he moved to Cairns in 2010 and has been a GP for the Cairns community since then. As well as being a family physician (GP), he has particular interests in diabetes and chronic disease, skin cancer medicine and clinical leadership and medical education. Dr Warburton is a member of both the UK and the Australian Royal College of General Practitioners. When he isn't working enjoys playing the piano, reading, running; and of course, Doctor Who!
Mrs Karen Warburton
RN (Dip HE) Masters of Nursing (Nurse Practitioner) Cert Diabetes Primary Care
Karen was born in Malaysia and moved to England aged 18 to study nursing.
She graduated from the University of Wolverhampton in 1999 and worked for 7 years in a urology hospital ward.
She met Dr Warburton in 2002 and they married in 2006. Together they moved to Australia in 2008 (along with their 3 cats) and then later to Cairns in 2010.
She initially worked as a Chronic Disease Nurse in Cairns whilst studying a Master of Nursing at Flinders University in Adelaide.
In 2012 she graduated as a Nurse Practitioner and has worked in general practice alongside Dr Warburton since then.
As a nurse practitioner Karen can investigate, diagnose, treat and manage most conditions and works collaboratively and effectively with the medical practitioners in Cairns Doctors.
She has greatly increased her scope of practice (her skills, knowledge and abilities) but her passions and emphasis remain in chronic disease and diabetes.
When she isn't working, Karen is passionate about her three fur babies (the cats) and enjoys travelling and eating out in Cairns' best eateries.
Dr Amarjit Singh
MBChB, MRCGP, FRACGP
Cairns Doctors are pleased to welcome Dr Amarjit Singh (formerly at Omega Health Medical Centre). Dr Singh hopes to enhance and provide a wider range of medical services. He is a British graduate with over 35 years medical experience. He has worked in the UK , NZ and has been working in Australia for 11 years. After over 6 years at Omega Health Medical Centre, he has DECIDED to relocate and join our team at Cairns Doctors Barr St. His Areas of special interest include:
Family Medicine and  usual GP Services for the local community
Complicated/complex medical needs
Palliative care
Contraception including IUD insertion
Sexual health prevention + Tx of Hep C etc
Providing ongoing empathetic support built with mutual trust
Addiction and Opiate Management registered opioid prescriber
Indigenous Wellbeing with emphasis on illness prevention and sustained lifestyle change
Medicinal Marijuana
Allergy Management including  Desensitization
Mental Health 'fixing the imbalance' with client centred multidisciplinary approach
Dr Kerryn Lewin
MBBS, FRACGP, DRACOG
With a passion for caring for people, Dr Lewin enjoys working as a GP where she is involved with people in all stages of their lives but is particularly interested in antenatal care and working with families. She has done post graduate studies in obstetrics and sexual health and is a qualified Mirena inserter, having been trained by Cairns Doctor's own sexual health physician, Dr Kay Haig. Originally from Victoria, Dr Lewin brings international experience, having worked and studied in Canada as well as here in Australia. Having decided to settle in the tropics 15 years ago, Dr Lewin is excited about joining the team at Cairns Doctors. "The warm welcome I've received has been so rewarding. I feel like part of the family already and am looking forward to paying the care forward to patients in my care" she said. Special Interests include:
General Practice
Ante/Post Natal Care
Women's Health
Long acting reversible Contraception including Mirena/IUD and Implanon
Dr Prasanth Sivasankar
MBBS, FRACGP, MPH
I was born in Abu Dhabi (UAE) and was in Abu Dhabi till I completed my high school. Later I had done my medical training at Rajiv Gandhi University of Health Sciences in Mangalore, India and graduated in 2005. I later arrived in Australia in 2006 to pursue my Masters in Public health, which I successfully completed, from Deakin University in Melbourne by 2009. I decided to make Australia my home and started working in Western Health in Melbourne in 2009 and later moved to work in Mount Isa Hospital in 2010 for a couple of years.
I had the opportunity to work at the Cairns Base hospital as a Medical Registrar and thus moved to Cairns in 2012  .I was involved in managing complex acute and chronic medical conditions in the Emergency and the inpatient wards. I was involved with the Diabetes Center and Endocrine clinics for a period of 1 year which is my main area of interest .I have work experience in Geriatric medicine and Palliative care medicine  .I was also involved in education and training for junior doctors which included medical students, interns and residents .I joined the GP training program in 2017 and have immense interest in the ATSI population and chronic diseases due to my experience working in Mount Isa and Cairns hospital and also completing part of my GP training in a Aboriginal Medical Service  for 1 year .
I have been living in Cairns with my wife for the last 7 years and consider Cairns a tropical paradise and home!
Cairns Doctors – Our Specialists
Sexual Health Physician
Doctor Kay Haig graduated in 1980 and came north to Cairns to The Cairns Base Hospital as an intern. She fell in love with the tropics and is still here. Doctor Haig worked at Family Planning Cairns for 26 years and Sexual Health for 15 years. She was invited to join the College of Sexual Health Physicians in 1997 because of her extensive experience with sexual and reproductive health. Doctor Haig feels passionate about all aspects of sexual health and believes we should all be able to enjoy the most intimate part of our lives.
Dr Ramesh DurairajMBBS, FRCP, FRACP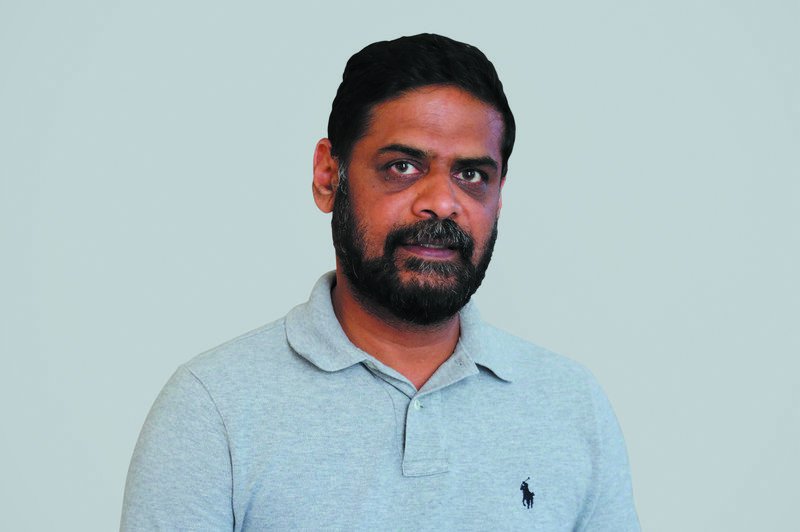 Specialist Geriatrician & Stroke Physician
Dr Ramesh Durairaj completed his specialist Geriatrics/Stroke Medicine advanced training from Mersey Deanery, UK in 2005. He worked as clinical director of Aged care services/Stroke services in University Hospitals Aintree, Liverpool, UK for 10 years before moving to Cairns to continue his career.
Dr Ramesh Durairaj will be welcoming referrals for
Geriatric medicine [Bulk Billed]
All patients aged 65 and over with geriatric syndromes like complex comorbidities, falls and cognitive impairment
Domiciliary visitations for patients in aged care facility
Stroke medicine [Bulk Billed]
Management of Low risk TIA with ABCD2 score less than 4 [>4 needs hospitalisation]
Management of patients with post stroke medical complications
Post stroke rehabilitation in outpatient setting
As a preference, all referrals to be sent to Cairns Doctors either electronically (we use Medical Objects) or via:
email info@cairns-doctors.com.au
by fax (07) 4242 5353
or posted to PO Box 666, Earlville, Qld.  4870.  Please note posted referrals can take up to 10 days to receive and process
Nursing Home Visits
Visits to an Aged Care or Assisted Living facility can also be arranged, please send referral details through including the name of the facility where Dr Ramesh needs to visit.
ONLINE BOOKINGS NOT AVAILABLE.  REFERRAL FROM YOUR GP REQUIRED FOR BULK BILLING APPOINTMENT.
Dr Arno EbnerMD, PHD, FRACP
Welcome to Dr Arno Ebner, your Paediatrician at Cairns Doctors
Dr Arno trained originally as a Paediatric nurse in Berlin, Germany.  After an excursion into studying Geophysics he specialised as a Paediatrician at the Ernst Moritz Arndt University Children's Hospital in Greifswald, Germany with part of his training in New Orleans, USA and Hamilton, Canada. He worked in child nutrition, immunology and neonatology research in Germany and as a Paediatrician in the impoverished areas of Manila, Philippines and Chittagong, Bangladesh. He graduated as a Paediatric specialist consultant in New Zealand and became a Fellow of the Royal Australasian College of Physicians in 2012. From 2008-2015 he worked as a Paediatrician and senior lecturer in General Paediatrics and Paediatric Haematology/Oncology in Timaru and Wellington, New Zealand before moving to rural Australia. Since October 2018, he has worked for Cairns Doctors and is offering school clinics in low socio-economic areas.
His professional interests include Paediatric haematology and oncology, palliative care, chronic pain, behavioural, allergy, asthma, eczema, infectious disease, and travel health and wilderness medicine.
Dr Arno's clinics are mixed bill, offering Bulk Billed Paediatric appointments to the following families:
Centrelink Pensioner Concession Card Holders
Department of Veteran Affairs Families
Aboriginal and Torres Strait Islander families as part of our commitment to Closing the Gap
School clinics at Cairns West State School and Trinity Beach State School (only for students attending these schools)
Please note, that spaces for the bulk billed clinics are limited to specific time slots.
All other families will be charged as per the following table; Health Care Card holders will be offered a reduced fee:
Duration
Description
Private
Health Care Card
Medicare

Rebate

Out of Pocket

Private

Out of pocket

Health Care Card

45 min
Initial assessment of a single concern

(Not behavioural or developmental)

$250.00
$200.00
$130.20
$119.80
$69.80
20 min
Review of a single concern

(Not behavioural or developmental)

$130.00
$100.00
$65.20
$64.80
$34.80
60 min
Initial Assessment of more than 1 concern and for behavioural & developmental concerns
$380.00
$300.00
$227.70
$152.30
$72.30
30 min
Review of more than 1 concern and for behavioural & developmental concerns
$200.00
$150.00
$114.00 / $65.20*
$86.00 / $134.80*
$36.00 / $84.80*
30 min
Telehealth consultation from Dr Arno's consulting room to remote specialist e.g. Brisbane
$200.00
$150.00
$96.85
103.15
53.15
*Medicare provides the higher rebate only twice within one year following the initial assessment. For the 3rd and all following reviews you will receive only the decreased rebate. If there are new medical concerns arising after the year, a new referral needs to be done by your GP and the cycle starts again with an initial assessment.
Cancellations
If you cannot attend the appointment, please notify us at least 24 hours in advance so we can re-schedule and offer the slot to another patient. Please note that if you cancel an appointment less than 24 hours in advance or you do not attend an appointment, a cancellation / non-attendance fee of 50% of the full consultation fee will apply. For bulk billed families the fee is 50% of the Medicare rebate. The fee must be paid before the next appointment is provided. The cancellation / non-attendance fee is not rebated by Medicare.
Please always arrive 10-15 minutes prior to your appointment time to allow for your child to be fully set up and registered in our system. If you arrive more than 10 minutes late, we might need to re-schedule the appointment.
During the appointment, Dr Arno will take a comprehensive history from you and your child, and do a physical examination focusing on your child's symptoms and your concerns. He will then discuss his impression and management suggestions with you and provide a health care plan for your child as needed and agreed by you.
After the appointment, Dr Arno will write a detailed clinic letter with his assessment, impression and management and the follow up plan to your referring GP within 14 days. A copy of the letter will be sent to you and, if you consent, to relevant allied health services.
Most procedures such as a blood test, a lung function test or an ECG are bulk billed at no additional costs to you.  They can often be done on the spot either directly after the appointment or at a time convenient to you.
What to bring to the appointment with Dr Arno
To avoid delays in the right diagnosis and management and to provide best possible care for your child, we ask you to bring supporting documents to your visit (if applicable and relevant):
Copies of reports from any relevant assessments and interventions your child had in the past
Specialist doctors (e.g. former Paediatricians, Psychiatrist, Hospital Services)
Psychology, Speech Therapy, Occupational Therapy
Hearing and Vision
Cognitive / Development
Reports from Day care, Kindergarten, School
All medications and supplements your child is taking
Your child's 'Personal Health Record' book (The 'Red Book')
If applicable
Care arrangements
Relevant sections of the court order, if there is a family court order in place
Child Safety Service Involvement
Contact details of case workers
Social and medical background history
If you have any further questions, please contact our friendly reception team at Cairns Doctors on 07 4242 5300
Cairns Doctors – Allied Health
Anneke Bayer
PSYCHOLOGIST
BN, GradCertMidwifery
BPsych(Hons), MPsych(Clinical)
Anneke grew up in The Netherlands and completed a Bachelor of Nursing (General and Mental Health) in 1989. She initially worked as a general and mental health nurse but continued full-time as a mental health nurse in 1990.
Prior to immigrating to Australia in 1993 she worked as a clinical mental health nurse in a forensic facility supervising rehabilitative care as well as caring for clients with complex psychiatric problems.
Once in Australia, she continued her career within the Queensland Health sector as a registered nurse. In 1999, Anneke became a midwife and has been working in Cairns Hospital as a registered midwife since then.
As well as being a midwife, Anneke studied psychology and graduated as a provisional psychologist in 2014 and continued postgraduate study. She worked as an intern psychologist in the Health Centre James Cook University (Townsville), Cairns Hospital and Cairns Sexual Health Services. She graduated Master of Psychology (Clinical) in 2017.
Anneke has a special interest in:
Women's health (all aspects around pregnancy)
Sexual health
Health psychology
ONLINE BOOKINGS NOT AVAILABLE.  REFERRAL AND A MENTAL HEALTH CARE PLAN FROM YOUR GP REQUIRED FOR MEDICARE REBATES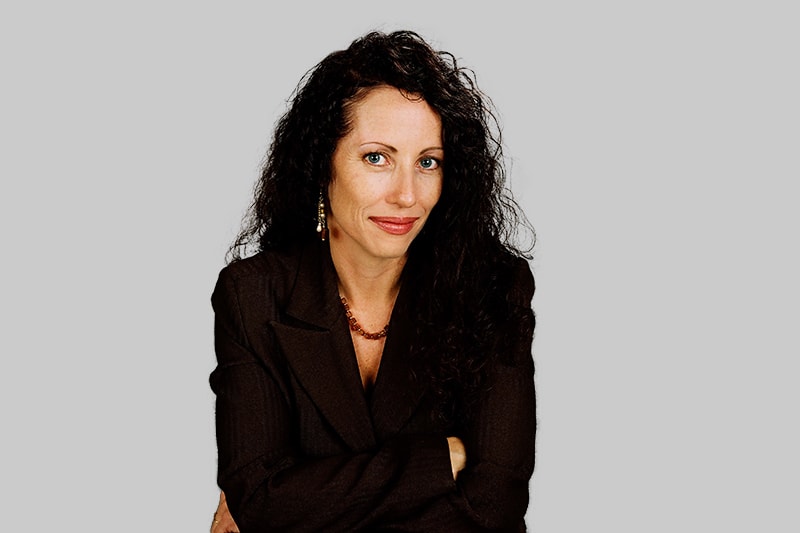 Lynda Carlyle
Sex & Relationship Therapist
Couple's Therapist,  Counsellor, Supervisor, Registered Nurse
MHSc (Sexual Health), RN
With qualifications in nursing, sexology and couple's therapy, and almost two decades of experience in clinical settings and private practice, Lynda Carlyle has a wealth of knowledge to share.
She is a SAS accredited Clinical Psychosexual Therapist, a Registered Nurse, a Level 4 Member of the Australian Counselling Association (ACA) and a Member of their College of Clinical Supervisors.
Lynda has been a guest lecturer at the University of Melbourne, and in 2019 will present to doctors at Monash University about sexuality.
She has spoken at national and international conferences/events, appears as an expert on national radio and in print media, and has written a sex and relationships advice column for the Herald Sun newspaper in Melbourne.
With deep friendships and close family working and living locally for 20+ years, Cairns feels like coming home. Based in Melbourne, Lynda is a keen traveller, scuba diver, wake-boarder and yoga enthusiast.
Excited to be offering the Far North community access to specialized services usually found in capital cities, Lynda does general counselling, couple's therapy and/or sex therapy, and also offers clinical supervision in all those areas.
Lynda will be consulting in Cairns the second week of each month commencing 17th December 2018.
Website
https://www.lyndacarlyle.com/
Social Media
https://www.facebook.com/LyndaCarlyleBusiness/
https://www.linkedin.com/in/lynda-carlyle-aa6a5821/
https://plus.google.com/+LyndacarlyleSexTherapist