Raising the Barr in local healthcare: Please Welcome Cairns Specialists on Barr St
We have an enviable lifestyle in Cairns and the far north, the distance from metro cities never more appreciated than during the
second round of lockdowns due to COVID this year. However, for many families the distance means less access, greater costs and
longer waiting periods to see health specialists. Cairns Doctors on Barr St recognised the need for increased specialised services in
the region and have extended their medical practice at Barr St Markets to include Cairns Specialists on Barr St.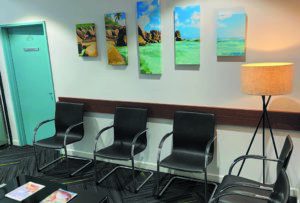 The new, purpose-built specialist suite is located directly above Cairns Doctors on Barr St. With state of the art facilities
designed to accommodate a range of specialists' needs, Cairns Specialists on Barr St will continue to recruit medical
professionals sorely needed in our region, making it easier for local families to access specialised services, more often.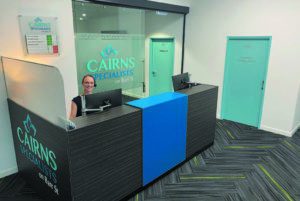 Proudly locally owned and operated, Cairns Doctors on Barr St variety of General Practitioners have an extensive range
of special interests including; Chronic Disease Management, Indigenous Health and Health Assessments, Women's and
Men's Health, Family Planning, Children's Health, Dietary Advice, Travel Advice and Vaccinations, Sexual Health and
Medical Terminations, Driving Medical Assessments, Geriatric Care and more including their Skin Doctors Clinic. You'll
find Cairns Doctors at Barr St Markets, 532 Mulgrave Rd, Earlville. Appointments are available seven days a week
and can be made by calling 4242 5300 or jump online and book directly at their website cairns-doctors.com.au